Hotels near Niagara Falls
Experience the breathtaking and scenic views of the Falls while maximizing your stay at The Westin Buffalo. Niagara Falls, just a 25-minute drive away from the hotel, offers a diverse amount of attractions for visitors of all ages and interests. Views of the falls can be achieved by walking along Prospect Point Park, hopping on board the Maid of the Mist® or even taking a more aerial vantage from a helicopter. There is also endless activities, shopping and dining to be had near the falls that will be sure to enrich your stay in downtown Buffalo, NY.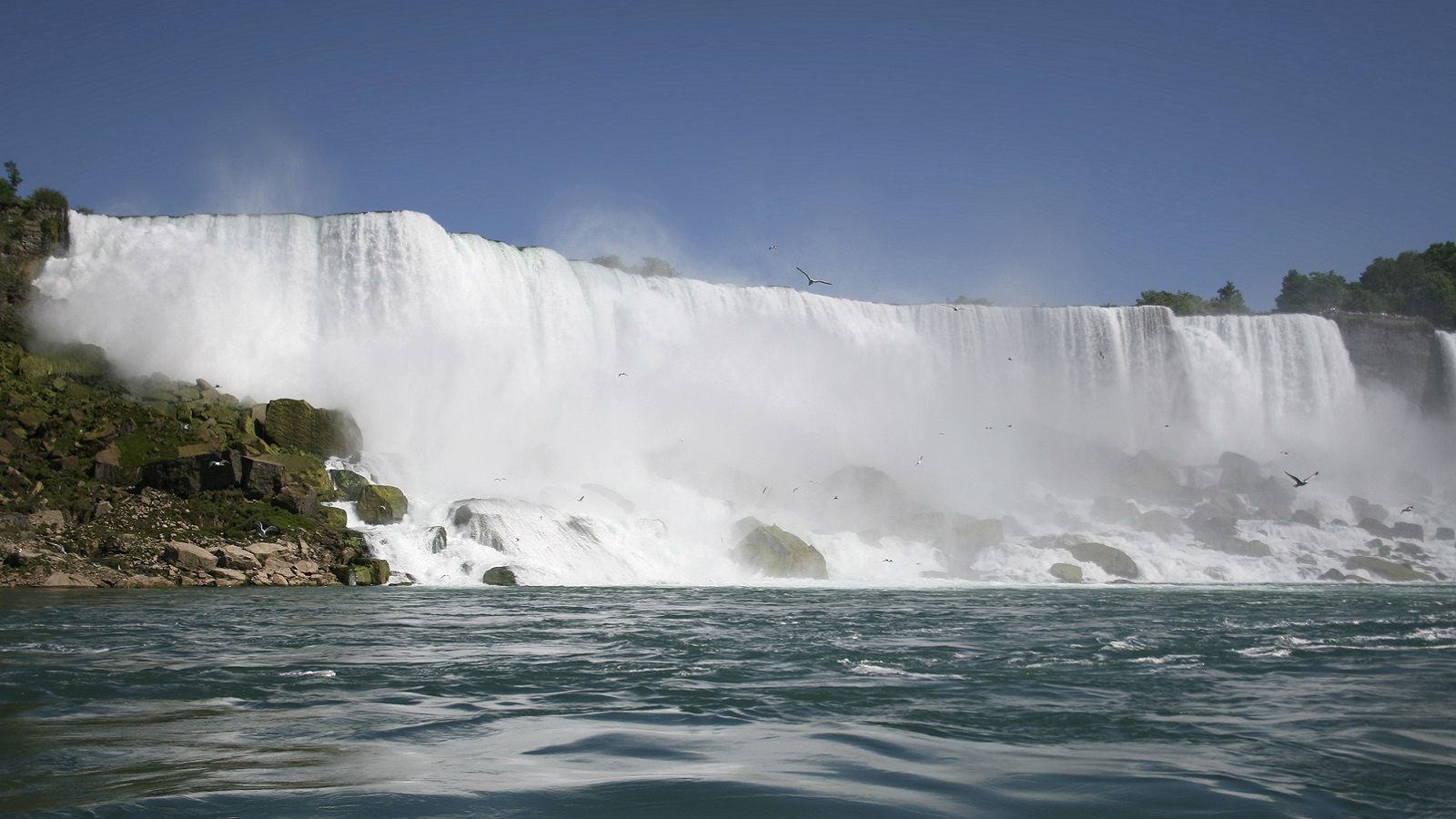 By Foot
Walk around and take in the sights of the falls from an elevated point at Prospect Point Park observation tower or a close up and personal experience on Goat Island. The tower, standing at an impressive 282-feet, allows visitors to view all three of the falls. Goat Island is accessible by both foot and vehicle and is situated between the Bridal Veil Falls and the Horseshoe Falls. From Goat Island, the Cave of the Winds is accessible by elevator and leads hikers to a point beneath Bridal Veil Falls.
By Boat
Looking to get an even closer look the falls? Hop aboard the Maid of the Mist or one of the other boat tours that take passengers into the heart of the falls. Beginning in the calm waters downstream from the falls near the Rainbow Bridge, the boats make their way past the American and Bridal Falls to the base of the Horseshoe Falls. This wet and wild expedition delivers a memorable and intimate view of the falls that will not disappoint.
By Helicopter
For a birds view of the falls charter an unforgettable helicopter tour. Join experienced pilots and fly right above the falls to achieve an experience unlike any other. Tours last anywhere between 10-15 minutes and allow you to take in a panoramic view.
How To Get Here
Unable to find directions, please try again.